Jakarta (ANTARA) – Level Infinite dan Hotta Studio selaku pengembang mengumumkan bahwa
game open-world RPG
Tower of Fantasy akan membuka
preload
pada 10 Agustus 2022 dan peluncuran global untuk permainan PC maupun perangkat seluler mulai 11 Agustus 2022.
Dalam siaran resmi pada Kamis, pengembang Tower of Fantasy menyatakan bahwa game itu sudah menarik lebih dari 3 juta pemain untuk mendaftar di situs resmi Tower of Fantasy.
Tower of Fantasy mengambil latar cerita ratusan tahun di masa depan setelah umat manusia meninggalkan bumi yang hancur kemudian mengungsi ke planet Aida.
Melalui game itu, para pemain bisa menikmati gaya dan seni game sci-fi pasca-apokaliptik yang terinspirasi dari anime, pengembangan karakter dalam bentuk bebas, pertempuran yang mendebarkan serta eksplorasi dunia terbuka yang mengasyikkan.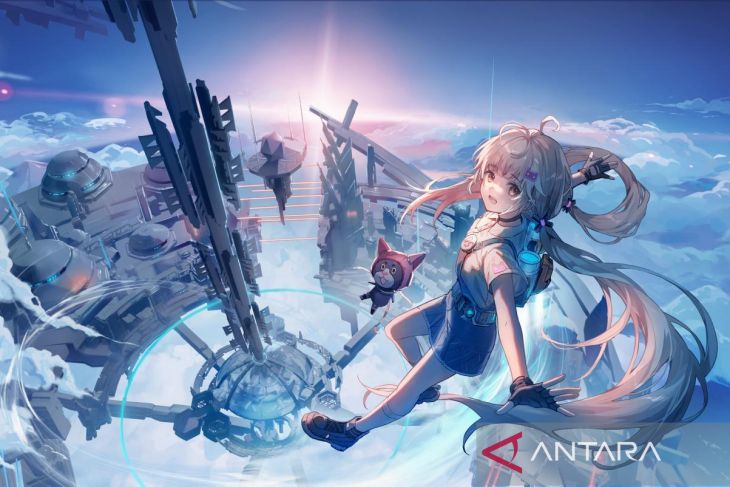 Para pemain yang sudah mendapatkan bocoran dari dua closed beta test menyatakan mereka terpesona dengan fitur kustomisasi karakter yang mendalam, aksi dengan senjata yang menarik, pengalaman eksplorasi open-world bersama teman, dan kisah yang memikat.
Para pemain juga menemukan kode rahasia morse pada akun Twitter resmi Tower of Fantasy. Kode misterius tersebut ternyata berkaitan dengan game, yakni pesan rahasia yang disebabkan gangguan pada menara Omnium.
Akibatnya, akun resmi di dunia manusia menjadi tak terkendali. Lantas, Apa arti pesan itu? Simak seluruhnya pada game yang diluncurkan secara global pada bulan depan.
Tower of Fantasy masih membuka registrasi awal di situs resmi dan Steam, Epic Game Store, App Store, serta Google Play. Untuk mempelajari lebih lanjut tentang Tower of Fantasy dan mengklaim imbalan game dapat mengunjungi https://www.toweroffantasy-global.com/index2.html
Berikut fitur utama Tower of Fantasy:

– Open-world RPG

– Gaya seni pasca apokaliptik sci-fi dengan sentuhan anime

– Fitur kustomisasi karakter yang detail

– Pertempuran yang memesona dan mengasyikkan

– Eksplorasi tanpa batas

– Aktivitas fisik dunia nyata (memanjat, meluncur, berenang)

– Mode multiplayer kooperatif